UW–Madison senior Kyra Fox, an accomplished undergraduate researcher with exceptional academic credentials — competed as a finalist this year for Rhodes Scholarships.
Thousands of the country's top students apply each year for the coveted honor. Fox was among 228 who were endorsed by their institutions and who made it to the final stage of the competition. She was invited to interview for one of the 32 Rhodes Scholarships awarded annually. Winners were announced Saturday by The Rhodes Trust.
Fox, of Whitefish Bay, Wisconsin, is double majoring in international studies and psychology, with a certificate in African studies and honors in the liberal arts. Her senior thesis explores what drives child participation in mass violence. She has earned two competitive university research fellowships to support her work. Kyra was an active member and was even the former SHS State President in her time here at the WASC. Join us here at the WASC in congratulating a WASC Alumni on her incredible achievement!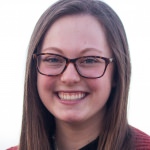 Kyra Fox